Urgent Financial Need
UPDATE (05/20): I am so thankful to those who have given! It looks like we're 1/3rd of the way there. We still need $400. If just 20 people gave $20, we'd knock this out!  We've hit a huge brick wall in our mixing efforts for our worship EP coming out in July.  Both of our speakers inexplicably died within 2 months of each other!  I think this is the enemy's attempt to thwart this...
5 tags
What My First Half Marathon Taught Me
On the 21st of this month I completed my first half marathon — heck it was my first half anything-to-do-with-running. I started training in July from a pretty sedentary lifestyle (what – I'm a graphic designing musical missionary — what did you expect?). Needless to say, I ran my first half marathon in 2 hours and 59 minutes. Here are some things that I learned during training, as well as during...
3 tags
The Benefits of Setting Your Love on God
Psalm 91 shows us that when we set our love upon God, He will bless us with eight spiritual and natural promises. These promises affect our hearts, minds, bodies, and emotions. God will give us these promises as a response and a gift for our love. "Because he has set his love upon Me, therefore I will deliver him;  I will set him on high, because he has known My name,  He shall call upon Me, and I...
3 tags
Jesus Wept: The Human Emotions of Jesus
This post is a bit of an expository teaching on the humanity of Jesus in His emotions that is displayed in the account of the death and resurrection of Lazarus. I think one of the most powerful verses in the Bible is the succinct, "Jesus wept" (John 11:35). Its brevity doesn't limit its impact or meaning. Jesus understood — even prophesied — that He was going to raise Lazarus from the dead, so...
4 tags
How To Be Helpful
About a month ago our city was hit by a tropical storm that dumped tons of rain on us, causing flooding in many areas. My house is at the end of a hill and is prone to flooding, so my friends and I went to fill sandbags provided by the city.  We were close to being done when a group of young adults showed up to fill up their own sandbags. Being young adults, they were a bit underprepared. We gave...
4 tags
Florida Abortions Fall 19% – A History of Answered...
I guest authored this blog two weeks ago for a pro-life prayer movement for the ending of abortion: Bound4LIFE.com. A little over a week ago, Sunshine State News reported that the abortion rate in Florida has dropped a staggering 19% from 2008 to 2011, and that downward trend is continuing this year. Though there are many dynamics attributed to this outcome, we believe this is an answer to an...
4 tags
Why Is Israel Important?
Israel is a small nation about the size of New Jersey, yet it's global importance is nearly unequaled. It's bizarre how much Israel is talked about in the news. The natural mind has to wonder "Why is Israel important?" Israel is important because God has made Biblical promises to her that drastically affects every people group on Earth. [[MORE]]Historically, Israel came about when...
4 tags
Why Homosexual Marriage is Wrong
On Wednesday, President Obama made an unprecedented stance as a sitting president on homosexual marriage. The national discussion on the issue is verbose. President Obama's comments have infuriated and alienated believers and conservatives, while rejoicing others.  As the discussion intensifies, believers are forced to make a choice: come into agreement with what God says about homosexual...
2 tags
Following God's Path
I wish things were black and white all the time, especially in regard to what my future is. The truth is that my future is bendable. I'm choosing and rewriting my destiny every day. In Psalm 139 it says God wrote a book for my life before I was born. He dreamed about what I would do, who I would be, and with whom I would spend my life with. He placed me in a family and with friends that He knew...
2 tags
Free Resource: Cash Separators for Wallets
Today I'd like to give away some free resources for those who use the grandma-patented envelope system.  The envelope system is simple: Each envelope is an individual budget for things like groceries, eating out, gas, entertainment, etc. It contains a certain amount of cash which you use only for its intended purpose.  When the money ends, so does your ability to purchase within that...
3 tags
Can Music Make You Feel God's Emotions?
Music is a powerful entity — a force like gravity. It drives both the Christian and secular world. Some people say they live to make and listen to music.  Think about it.  Have you ever heard a song and instantly remembered where you were and how you felt when you first heard it?   Music is one of the only tools that can make you feel emotions without your knowledge. It can change your whole...
3 tags
How to Maximize Your Time With God
Our time we spend with God is paramount. Reading the Word and praying are essential. It's how we know God.  Given the importance of this time period, it should be a high priority to get the most out of our time with God. The funny thing is, whenever I want to spend time with God, I am generally the most distracted. And tired. How does that never fail to happen? Sit on the bed, open the...
3 tags
Prayers to Strengthen The Inner Man...
In the desire to learn how to increase our prayer life we sometimes don't know where to begin. It can be discouraging having zeal and then running out of things to pray for. I have definitely experienced this. A prayer list is great, but what exactly do we pray over those we have on the list? I believe the best prayers are ones that are from the Word. This is a list of scriptures that will...
4 tags
Why I Endorse Rick Santorum
Yesterday I sat in a room filled with hundreds of college students and Tallahassee residents listening to Rick Santorum speak from his heart about why he is running for president, and why America needs to change. My heart and mind were moved to agree with his beliefs. It solidified my thoughts that he is the man for president in November. Here's why. I believe the fundamental problem we face...
6 tags
When Worry and Fear is All You Can Muster
Allow me to a bit vulnerable in this post. I have lately been fraught with worry, anxiety and fear. I've been pondering where this came from (cause it seemingly came out of nowhere), and I've spent a good deal of time praying, reading the Word and psychoanalyzing myself. I guess a large part of the fear is simply worrying about 'tomorrow' and the thought What on earth am I going to do with my...
3 tags
Corporate social networking fast — October
Update December, 2011: I have decided to personally extend this till the end of the year. I will begin posting again in January. This is an invitation to my community of friends to join in a corporate fast of social networks for the month of October. The fast includes Facebook, Twitter, Tumblr, or any other forms of social networking (Google+).  What is the focus of this fast? Greater desire to...
5 tags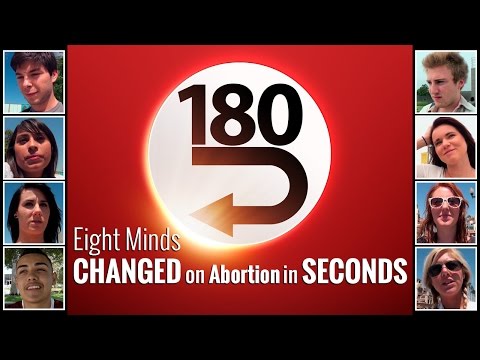 1 tag
The universal ache of dissatisfaction (by Josh... →
"The root of the problem does not originate with a love of pleasure but rather lies with the posture of our heart in the midst of pleasure. Therefore selling our possessions and living in poverty can never be a final solution to our dissatisfaction. Those who believe so have assumed that our satisfaction is the pinnacle of our existence. Is our joy the final goal of our lives, or do we exist...
4 tags
I'm in Orlando! Presidency 5 Florida Straw Poll
I arrived in Orlando this evening to take part in the Florida Straw Poll, Conservative Political Action Conference (CPAC) and to pray for the presidential candidates. I will also be attending the Fox News/Google GOP Presidential Primary Debate on Thursday. I'm so excited to be attending this event and to pray over this election season. Our prayers are effective from anywhere, but there is...
2 tags
My story of God's faithfulness -- even in trials
I am currently sitting on an electrical box outside of a Christian Life Center waiting on my car to be towed. The muggy air is thankfully masked by the slightly cooled breeze. As I was driving here, my car…bit the dust. While turning, I lost power steering, A/C; my battery warning light came on and my car let out a treacherous squeal like she'd been shot by an arrow in the gut....
2 tags
How 3-5 seconds can bolster virtue within you →
This article is a gem. It talks about the 3-5 second window we have where we can say yes or no to temptation. It also hits on how we can practically avoid temptation. Oh, and it's vintage, so it should appeal to you hipsters.
4 tags
How to make a daily schedule you can stick to (at...
168. That's how many hours we all have in a week. If you average 8 hours a night for sleep, it leaves you with 112 waking-hours. In that amount of time, you could do a lot of things. Like: make 12,320 vinyl records, quilt 5.5 quilts or read the entire Bible roughly 1.6 times. Needless to say, we all have a lot of time in life. Yet, the most common complaint is, "There's not...
3 tags
Should Christians Be Involved in Politics?
As Christians living in America, we are duel citizens: we are both Americans and future-inhabitants of heaven. But, should one citizenship completely negate the other? More specifically, should Christians be involved in politics — or even vote?  There are those who believe that God's ways are so far beyond our day-to-day lives that we should completely ignore that which is around...
3 tags
How to Properly Endorse a Candidate
There is so much pressure nowadays to endorse a candidate for presidency ASAP. Our friends and family ask "Who are you supporting?" and you feel the pressure to have an answer, even though we are still a ways away from the Primaries.  But I think a lot of Americans tend to choose candidates based on arbitrary factors. Like, 1) Who do my friends support? 2) Who is most likely to beat...
6 tags
Why God Desires 24/7 Worship
We just recently finished 24 hours of non-stop worship this weekend at the missions base. It was incredible. Nine different worship teams from local churches and ministries ministered to the Lord Friday and Saturday as we offered Jesus a 24-hour offering of adoration. I strongly believe that God desires 24/7 worship and prayer to be found all over the earth. In fact, His Word promises...
3 tags
"Loving God, forgive us our many sins: for being judgmental, unloving, focused on..."
– Kansas Gov. Sam Brownback at The Response.
3 tags
"Father, our heart breaks for America… as a nation we have forgotten Who..."
– Governor Rick Perry's prayer during The Response - Watch the archive »
5 tags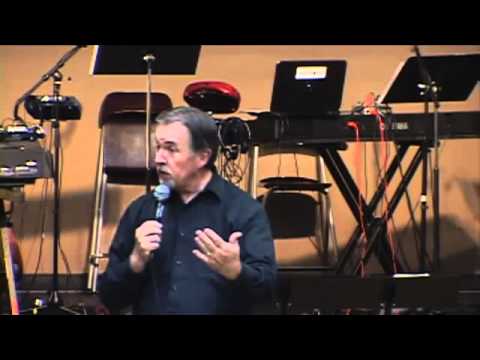 5 tags
Living Life Without Regret (Going For the Gold)
At the end of every believer's life, they will stand before Christ and their works will be judged. All of their actions will be laid out on the table and they will be rewarded according to them. This judgement seat is not the same as the Great White Throne judgement, where sinners are cast into the eternal lake of fire, but it is still equally devastating. At this judgment seat, our...
3 tags
Ways to Develop Prophetic Musicianship
The term "prophetic musician" simply describes a musician who, operating in the spirit of prophecy, testifies of Jesus. Because prophecy is simply the testimony of Jesus, it can be coupled with many different mediums. Preachers preach the testimony of Jesus; teachers teach it. Singers sing the testimony of Jesus; painters paint it. All these mediums can prophesy about who Jesus is and...
1 tag
Jared Olsen: On Unity →
My brother, Jared, wrote a great piece about community and what true unity looks like in the church.
5 tags
Watch
On August 6, the nation will come together at Reliant Stadium in Houston, Texas for a solemn gathering of prayer and fasting for our country. We believe that America is in a state of crisis. Not just politically, financially or morally, but because we are a nation that has not honored God in our successes or humbly called on Him in our struggles.  According to the Bible, the answer to a nation...
6 tags
How You Can Encounter God in His Word
Everyone does it; we all think it: I gotta get to the next chapter so I can be caught up on my Bible reading plan. It's as common as my own bad analogies (which are as common as pie in an oven). What causes us to be so preoccupied with getting our 10 chapters in the New Testament finished, or reading our 5 Psalms and 1 Proverb a day? Jesus warned the Jews in His day, "You search the...
6 tags
Why You Should Focus on Enjoying God
The question what are we created for has stuck with man-kind since the beginning of time. Our obvious meaning for existence is to glorify God. The Westminster Shorter Catechism states it best: "What is the chief end of man?" And, in response, "Man's chief end is to glorify God, and to enjoy him forever." They understood that glorifying God and enjoying Him were one in the...
5 tags
Knowing The Generation But Not The Hour
I'm not generally one to take advantage of current trending topics around the globe, but this seems like a good opportunity to get our minds thinking about the end times and the rapture. By now I'm sure you've heard: today is the end of the world. This group believes today is the day of the rapture and the beginning of a 5-month destruction of the earth. What does the Bible...
5 tags
Florida House Passes Six Pro-Life Bills
Today was a historic day in Florida. Through lengthy and intense debates an amazing amount of pro-life bills passed the Florida House. The House passed all six pro-life bills ranging from having Floridians vote on the 2012 ballot to add an amendment to the FL Constitution banning publicly funded abortions — to requiring women seeking an abortion to have an ultrasound, have it reviewed and...
5 tags
Florida House to Vote on Six Pro-Life Bills...
This Wednesday is a potentally historic day for Florida. Representatives in the FL House will be voting on 6 pro-life bills, some being quite monumentuous — one of which could potentally add to the Florida Constitution a ban on public funds to be used for abortions. What God is orchestrating in the FL House is truly great, but we must also raise our voices in partnering prayer and...
4 tags
A quick look at the pro-life victories passed in...
It has been an intense week in Congress, with a complete government shutdown looming over the nation last Friday that hinged on whether or not to fund abortions with tax-payers money, as well as clashing ideologies clearly portrayed to the American people. "The lines have long been drawn on this controversial issue and are about to divide deeply once again," says CNN. Yesterday the...
4 tags
Living a Life Fueled By Desire
One of the most misunderstood verses in the Bible for me has always been Psalm 37:4 "Delight yourself also in the Lord, And He shall give you the desires of your heart." It just means God will give you what you want at the right time, DUH. While some of that may have some truth — God definitely does give good gifts to us — it is missing the mark. I think the main problem is...
4 tags
Why Our Tax Dollars Should Not Fund Planned...
Planned Parenthood's Founding & Ethos I'll cut to the chase: The founder of Planned Parenthood, Margaret Sanger, was a racist eugenicist. Here's a couple of quotes from her: "The most merciful thing that a large family does to one of its infant members is to kill it." [1] Elimination of certain people she considered "human weeds" was central to her Eugenics philosophy: "In...
3 tags
www.letteringjs.com // A gallery of beautiful CSS3... →
2 tags
Watch
MIT researcher Deb Roy wanted to understand how his infant son learned language — so he wired up his house with videocameras to catch every moment (with exceptions) of his son's life, then parsed 90,000 hours of home video to watch "gaaaa" slowly turn into "water." Astonishing, data-rich research with deep implications for how we learn. (Source: TED)
1 tag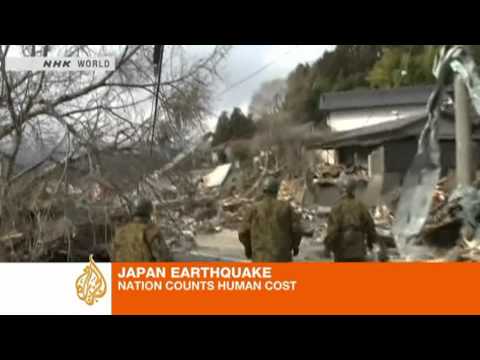 1 tag
"What could overcome Him? The stars don't impress Him. The vast oceans..."
– Mike Bickle, on Song of Solomon 6:5
2 tags
www.sunlightlabs.com - Developers & designers... →
I was searching for my Representatives when I stumbled upon these beautifully designed websites. Sunlight Labs is a community of open source developers and designers dedicated to opening up our government to make it more transparent, accountable and responsible.
3 tags
"The King must die before He reigns. Otherwise the justice of His reign would..."
– John Piper, God is the Gospel
2 tags
How The Super Bowl Came To Be
If you know me, you know I don't really care about football. Once a year I watch a game, which so-happens-to-be the Super Bowl (atleast, it keeps my attention for an hour or so). I thought it would be interesting to post the history of the first Super Bowl. 1967 The Super Bowl was created as part of the merger agreement between the National Football League (NFL) and its competitive...
4 tags
Latest Website Design/Development Work
I thought it might be interesting to show you some of the latest work I have been doing. Also, I am shamelessly plugging the company I work for: Ink Blot Media Group. This is a very short list of what I feel are the most meaningful works I have been doing in the past 2-3 months. Nefarious Documentary Nefarious I: Merchant of Souls: "Modern slavery." It sounds like a paradox. Hasn't humanity...
2 tags
2 tags